Saturday 12 July 2014
This article was last modified on Saturday 19 July 2014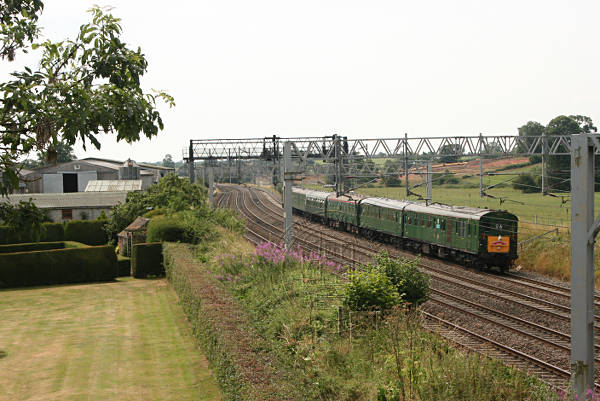 Hastings Diesels Limited's 58th public railtour was from Hastings to Crewe, via the West Coast Main Line. As with our Weymouth trip a year ago it sold out in record time, with Club Class accommodation proving to be in especially high demand.
Our train, in the hands of enthusiastic and able drivers, proved equal to the demands of the West Coast Main Line; even though we had been given tighter timings than should have been the case on the way back, we only fell to 10 minutes late and gradually clawed that back thanks to an excellent run. With some recovery-time built in to our schedule, we were back on time by Watford and stayed within a minute or two all the way to Hastings.
Historical data
The train was formed thus: 60118-60501-69337-70262-60529-60116, with motor coach 60118 Tunbridge Wells leading upon departure from Hastings.
The publicity leaflet, timings and map of the railtour route remain available. The actual running-times as reported through TRUST have also been published.
Videos
Various photographers have taken video-footage depicting this railtour and have uploaded it to YouTube; the following are links to some starting-points but do not represent a definitive collection:
Photos
Further photos