Olympia Express charter
Saturday 21 December 2013
This article was opened on 31 December 2013, and
last modified on 18 March 2014.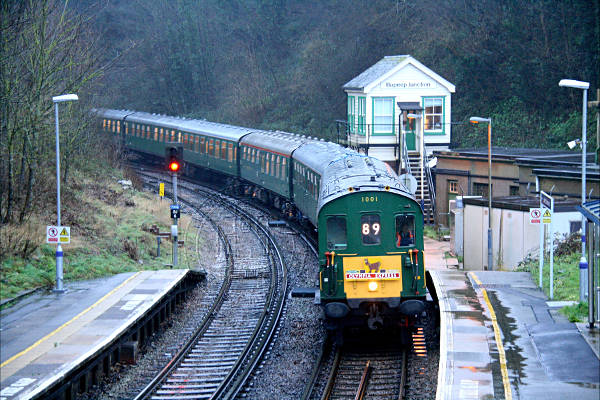 For the fifth consecutive year, our train was chartered for an outing from Hastings to Kensington Olympia for the London International Horse Show.
The train was formed thus: 60116-60529-70262-69337-60501-60118, with motor coach 60118 Tunbridge Wells leading on departure from Hastings. The publicity leaflet, booking-form and final timings remain available for interest.
The train ran largely to time, with just some lateness on the railway in the latter stages causing arrival in Hastings to be 13 minutes down. A very enjoyable day was reported!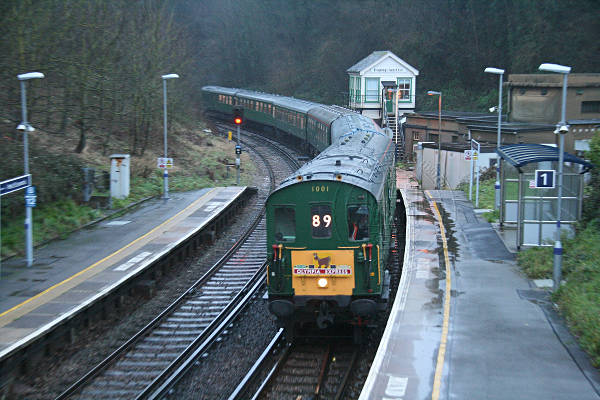 Further photographs
Many more photographs of this outing may be found on the BloodandCustard website.
Test & crew-training run
The previous Wednesday, 18 December, our train went on a test run which doubled as a crew-training run, from St. Leonards to Tonbridge and back, via Rye and Ashford in both directions.
By way of illustration, see this fine video of 1001 leaving Ore, and also Andy Armitage's back-cab video from West Marina to Pluckley.