1001 visits Slade Green depot
Saturday 14 September 2013
This article was opened on Tuesday 17 September 2013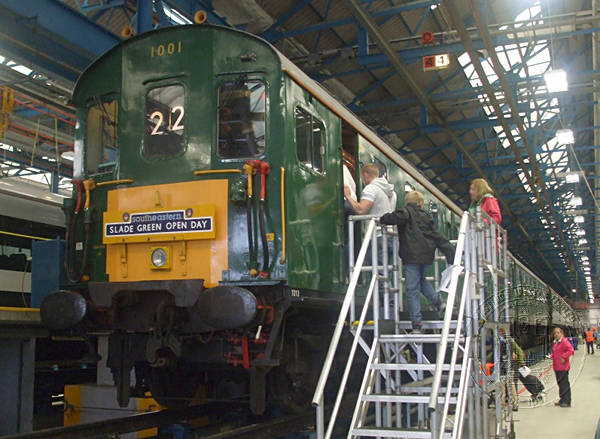 An invitation
Southeastern invited our DEMU to Slade Green depot, in connection with its open day for family and friends of its staff. We were proud to be able to attend, and were the sole representative of the 'Heritage' sector. We would like to extend our thanks to Southeastern for this opportunity.
The open day at Slade Green depot was not open to the general public; for this reason, no prior mention was made on this website of our attendance.
The journey
The following video footage was filmed during the journey to Slade Green, from an unattended camera in the cab:
YouTube: 5Z60 Chelsfield – Slade Green Depot via Lee Spur
The timings from TRUST show our progress compared the the timetable, and demonstrate some spirited running on the return leg in particular.
Photos
Further reading
An illustrated article on BloodandCustard.com carries the same story from a different perspective.