Saturday 15 September 2012
This article was last modified on Monday 22 October 2012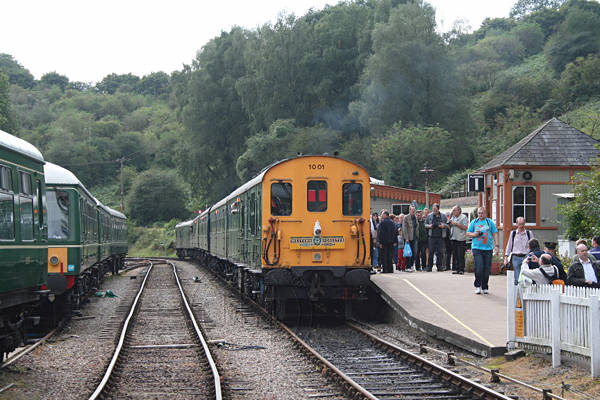 Hastings Diesels Limited's 55th public railtour was from Hastings to Gloucester and the Dean Forest Railway.
This outing called at our usual stations from Hastings to Bromley South, then Clapham Junction, and following the L&SWR route via Ascot to our final pick-up point at Reading station, where we joined the GWR main line. At Swindon we turned right to traverse the Golden Valley route to Stroud, Gloucester, and ultimately working onto Dean Forest Railway metals at Lydney Junction for the trip to their terminus at Parkend. Return was by the same route.
The trip ran almost precisely to time throughout, and was completely sold out.
Historical data
The train was formed thus: 60118-60501-69337-70262-60529-60116, with motor coach 60116 Mountfield leading on departure from Hastings.
The publicity leaflet, timings and map of the railtour route remain available.
Videos
Various photographers have taken video-footage depicting this railtour and have uploaded it to YouTube; the following are links to some starting-points but do not represent a definitive collection:
Photos
See also Photographs by Jamie Squibbs.