Saturday 12 May 2012
This article was last modified on Saturday 26 May 2012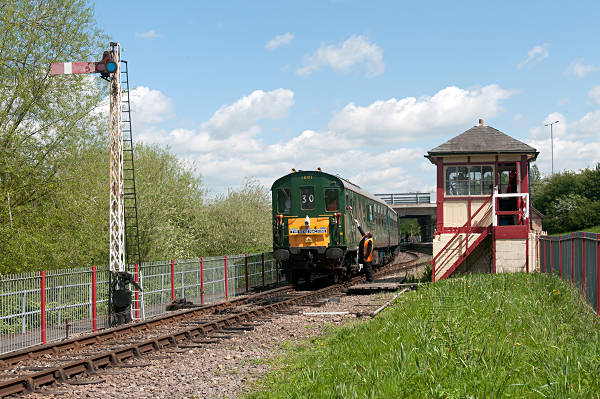 Hastings Diesels Limited's 53rd public railtour was from Hastings to Peterborough and the Nene Valley Railway.
This railtour called at our usual stations from Hastings to Bromley South, then Kensington Olympia, skirting round North London to reach the East Coast Main Line for the run to Peterborough; there, it transferred onto the preserved Nene Valley Railway, which it traversed in its entirety. Return was by the same route, except that we used the Hertford Loop line.
On the outward leg we were delayed by signalling problems on the approach to Crowhurst, but had regained "right time" by Bromley South. Although we waited for an Up East Coast train at Peterborough on the return, and had to follow a stopping train round the Hertford Loop, we were on time joining the North London Line. Unfortunately one of our passengers was taken ill and required an ambulance, which was arranged to meet the train at Orpington; an hour's delay was incurred, of which 13 minutes was regained by Hastings.
Historical data
The train was formed thus: 60118-60501-69337-70262-60529-60116, with motor coach 60116 Mountfield leading on departure from Hastings.
The publicity leaflet, timings, Nene Valley times and map of the railtour route remain available.
Cab video footage
Video footage from a forward-facing camera mounted in the cab has been made available via the links below. Further investment in anti-vibration equipment has resulted in eminently more watchable video images. The video material at these links is © Copyright Andy Armitage 2012.
Videos
Various photographers have taken video-footage depicting this railtour and have uploaded it to YouTube; the following are links to some starting-points but do not represent a definitive collection:
Photos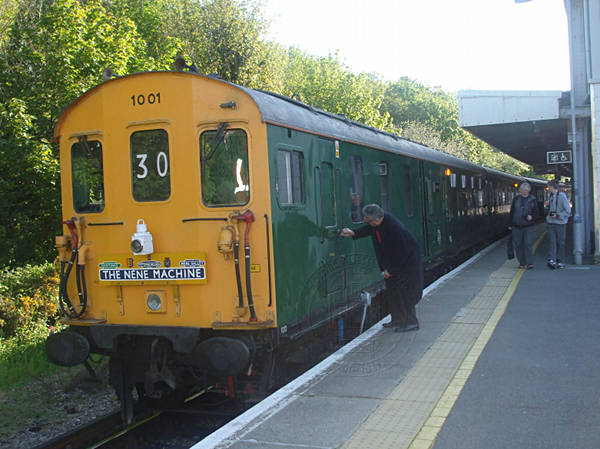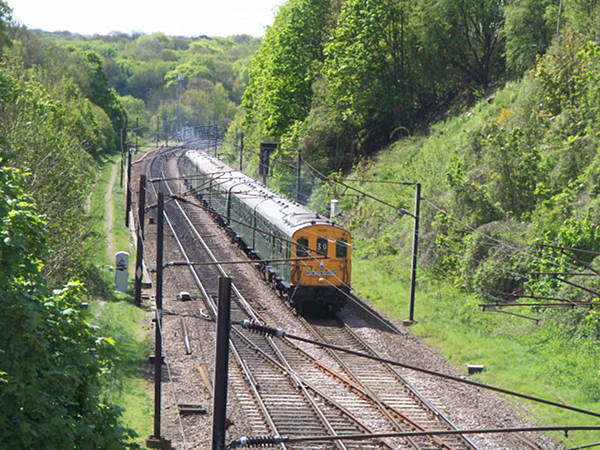 This is the spot where David Percival photographed the original 1001 en route to Grantham on 6 January 1968. The picture appears on page 54 of 'The Hastings Diesels Story'. The text is correct in saying that the run was from Finsbury Park; the photo caption is wrong in saying Grove Park.
Quite a lot has changed at Woolmer Green since 1968. The line has been resignalling and electrified. The signalbox and semaphore signals have gone. The two track to four track junction has been moved north, allowing considerable encroachment by vegetation. The change in layout enabled higher-speed turn outs to be used, so although the two track section is a bit longer than previously, trains can pass through it in less time.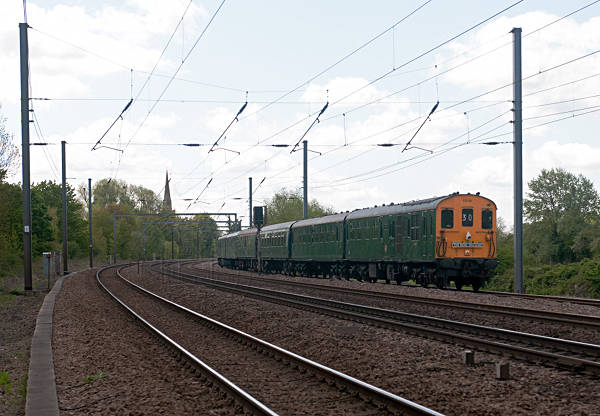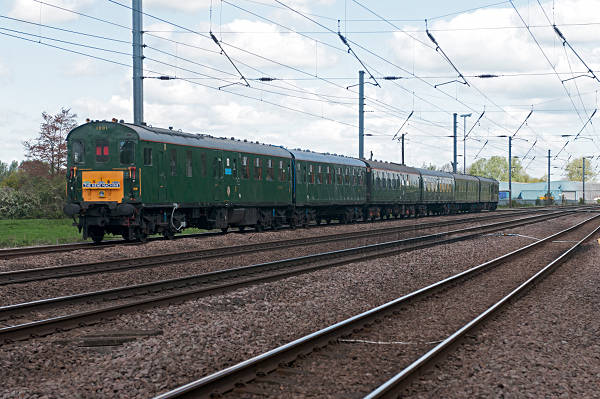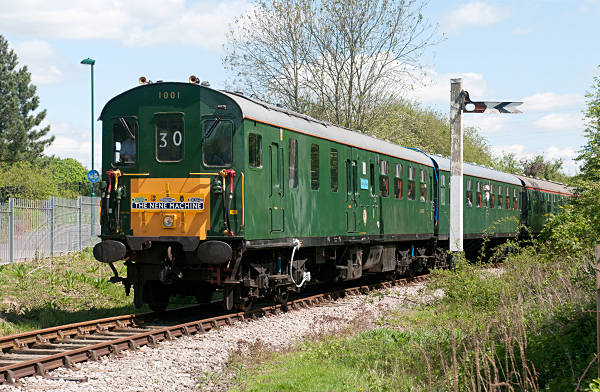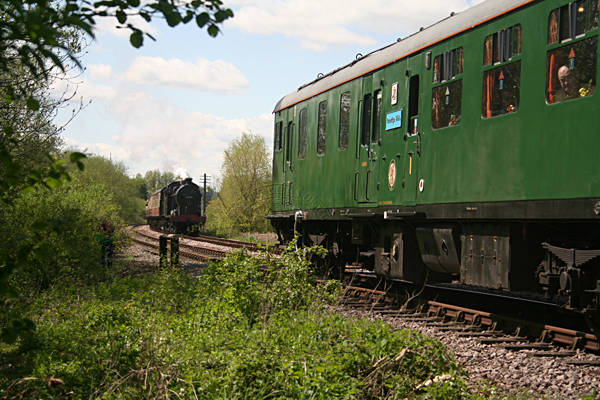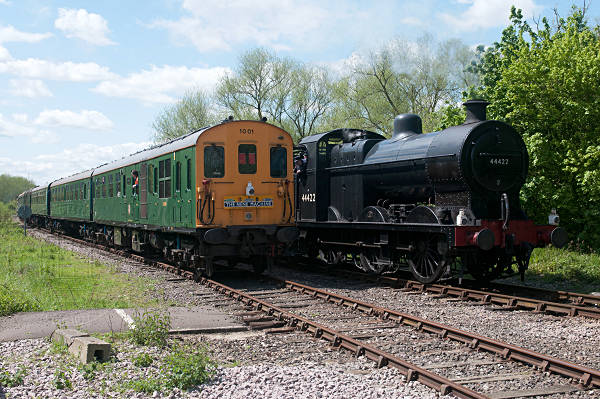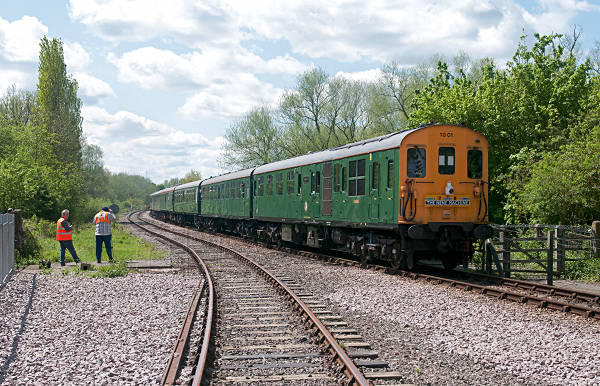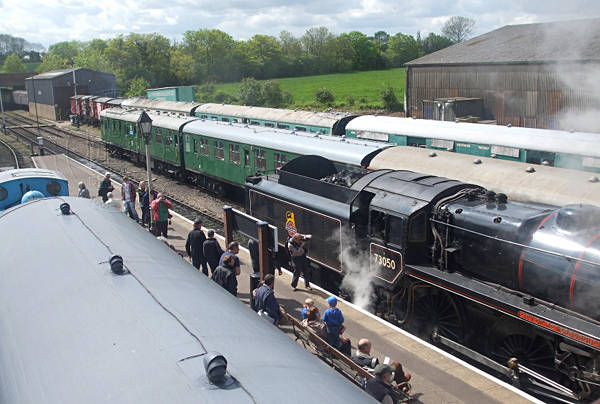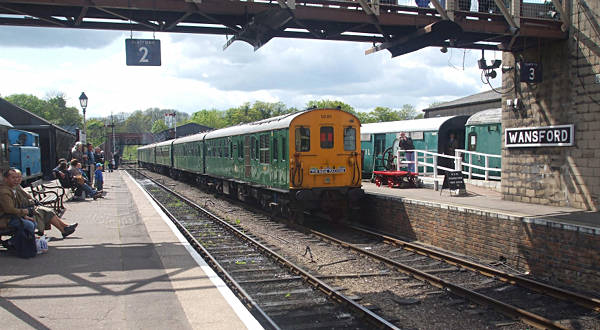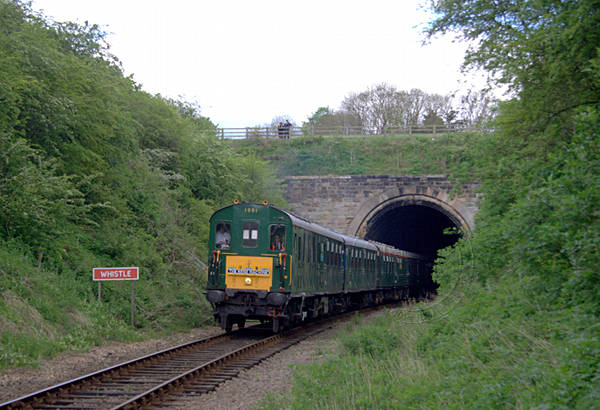 See also a set of photographs at www.bloodandcustard.org.
See also a set of photographs by Roger Gurney.