Test run diverted via Ashford
Wednesday 28 March 2012
This article was opened on Monday 2 April 2012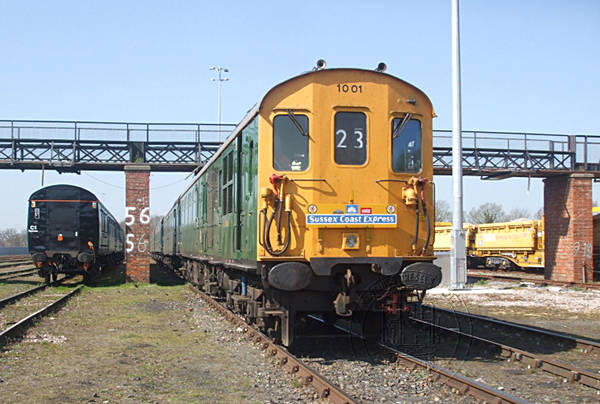 On Wednesday 28 March 2012, our 6-car train was taken out on a test run to check its systems prior to the subsequent Saturday's railtour to Southend and Shoeburyness. The test run was via Hastings station to Tonbridge West yard and back.
The return run was delayed by problems with the signalling system's direction of flow indication on the single-line section at Wadhurst Tunnel. The train service on the Hastings line was severely disrupted; fortunately we were sat in the yard at Tonbridge when this happened.
As a result we were routed back via Ashford and Rye; while it was good to be back into old ways (sort of!), it does mean that the train has been 'turned' in the course of the day's run, with motor coach 60118 Tunbridge Wells now at the east end of the train in the depot.
A video on YouTube shows the train passing through Ashford International on its way onto the route over the Romney Marsh.