Saturday 10 September 2011
This article was last modified on Monday 19 September 2011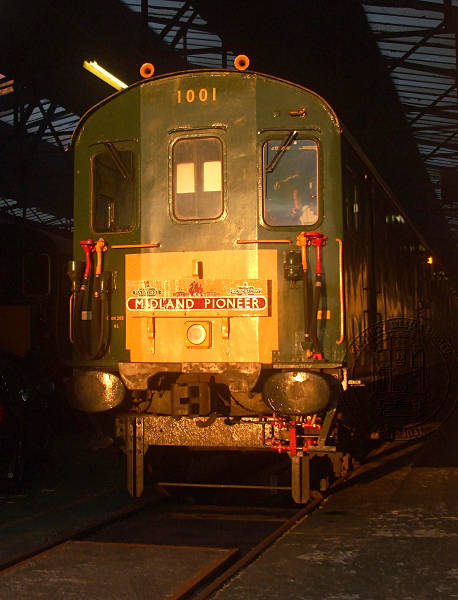 Hastings Diesels Limited's 50th public railtour was from Hastings to Butterley (for the Midland Railway Centre). This was one of the first through passenger-workings from the national railway network. Our excursion ran via Clapham Junction and up the Midland Main Line to call at Leicester, and at Loughborough (for the Great Central Railway).
This tour enjoyed a healthy turnout of passengers: some perhaps wishing to sample the High Level Goods Line round the Trent area and to pass Toton; others wishing to enjoy Hastings Diesels' on-board hospitality whilst rumbling through to Derbyshire, itself an unusual destination for our train.
We set off on time and arrived back at Hastings on time, and arrived arrived at Swanwick Junction (for the Midland Railway Centre) a few minutes ahead of time. In the course of the day's journey our train and some of our passengers suffered a few minutes' delay but these were soon recovered—in spite of the faster timings we had been allocated on this outing.
Historical data
The train was formed thus: 60118-60501-69337-70262-60529-60116, with motor coach 60116 Mountfield leading on departure from Hastings.
The publicity leaflet, final timings, and map of the railtour route remain available.
Videos
Various photographers have taken video-footage depicting this railtour and have uploaded it to YouTube; the following are links to some starting-points but do not represent a definitive collection:
Photos