Saturday 14 May 2011
This article was last modified on Thursday 24 November 2011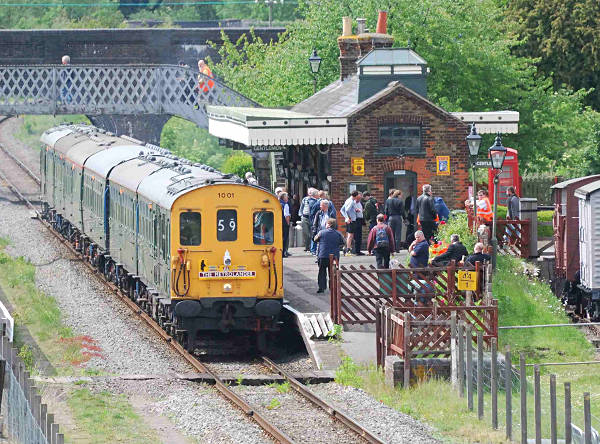 Hastings Diesels Limited's 48th public railtour was from Hastings to Beaconsfield (for Bekonscot Model Village & Railway), Aylesbury, and beyond the normal limit of passenger services to reach Quainton Road, home of the Buckinghamshire Railway Centre.
It is believed to be the first time that a Hastings DEMU has ventured beyond Aylesbury on the former Metropolitan Railway. As well as visiting the working steam museum at Quainton Road, passengers were able to travel on our train to Claydon Junction.
The weather held fair for the trip, the train ran trouble-free, and the running was to time throughout except for the final run home from Kensington Olympia onwards in which we consistently made up time and arrived back at Hastings 27 minutes early!
Historical data
The train was formed thus: 60118-60501-69337-70262-60529-60116, with motor coach 60118 Tunbridge Wells leading on departure from Hastings. It returned in the same orientation.
The publicity leaflet, final timings, and map of the railtour route remain available.
Cab video footage
Video footage from a forward-facing camera mounted in the cab has been made available via the links below. Despite further investment in equipment we still have some vibration problems at some engine-speeds, and are working to solve this issue. The video material at these links is © Copyright Andy Armitage 2011.
Videos
Various photographers have taken video-footage depicting this railtour and have uploaded it to YouTube; the following is a link to a starting-point, but does not represent the definitive collection:
Photos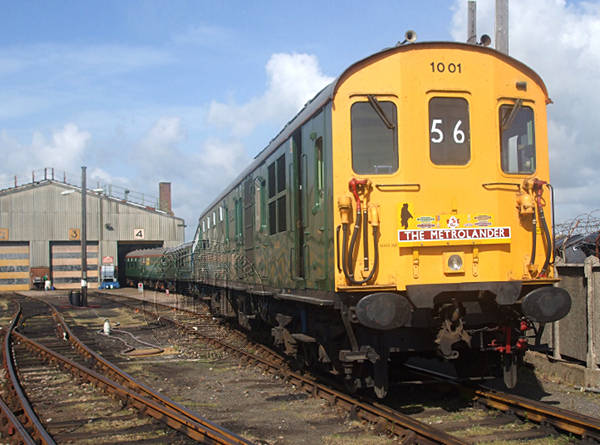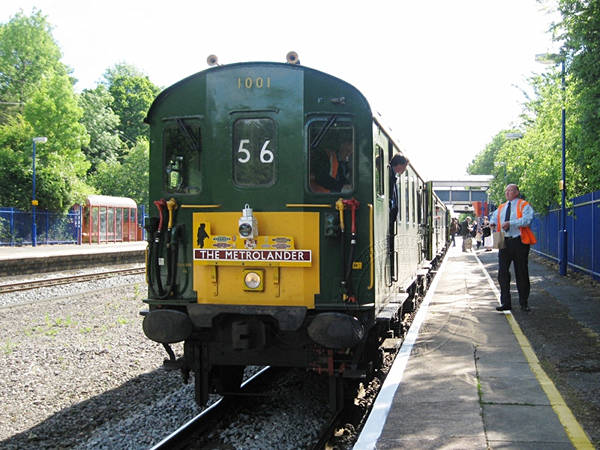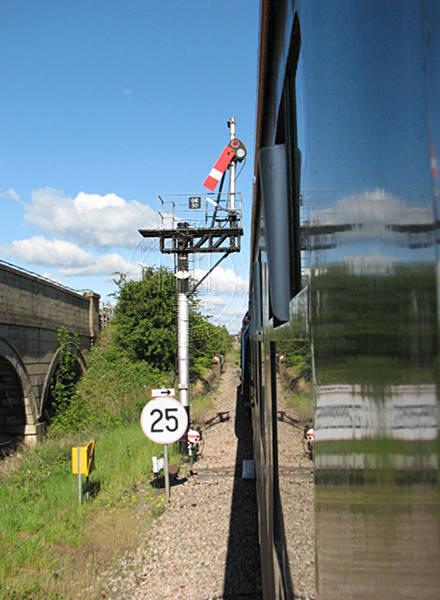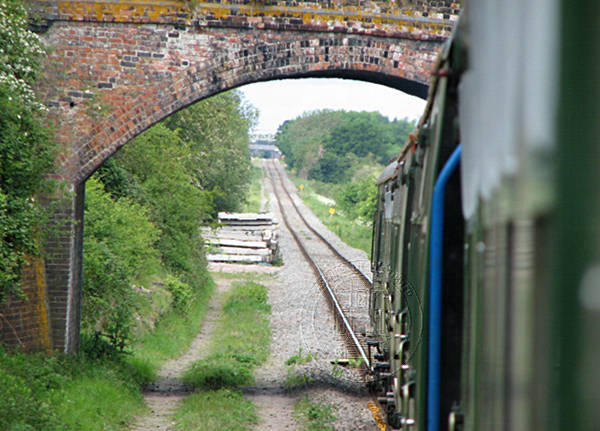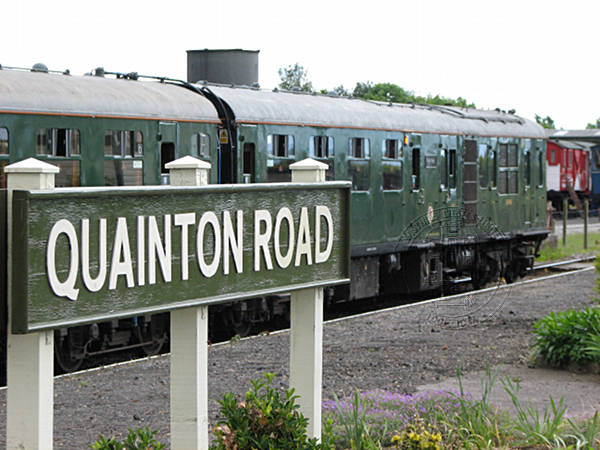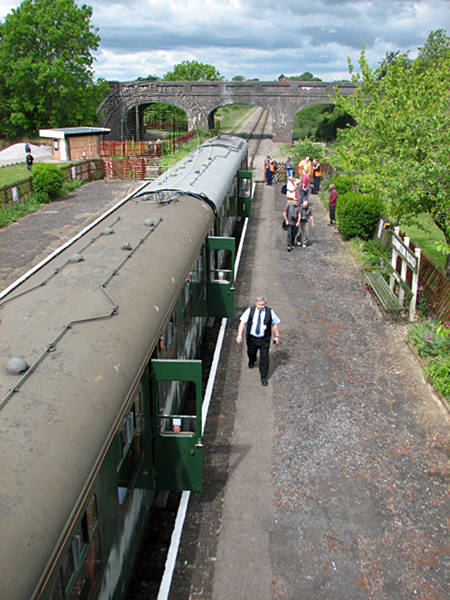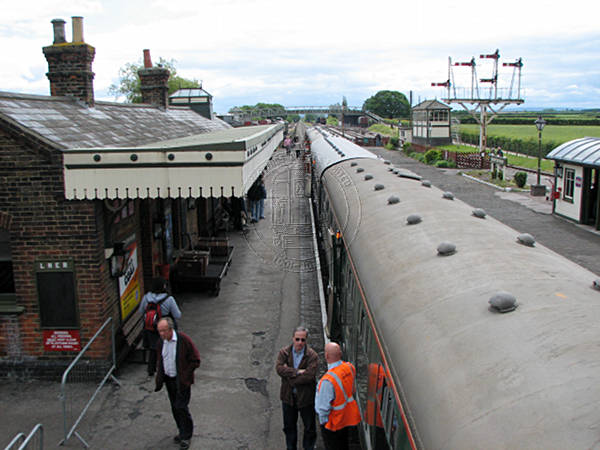 This is a part of the Metropolitan Railway that's been entirely forgotten. […] It was to have been the Clapham Junction of the rural part of the Metropolitan. With what hopes this place was built in 1890. They hoped that trains would run down the main line there from London to the Midlands and the North. They'd come, from the Midlands and the North, rushing through here to London and a Channel Tunnel and then on to Paris. But alas, all that has happened is that there, a line curves away to the last of the Metropolitan stations in the country in far Buckinghamshire, which was at Verney Junction. (Metro-land, 1973)