Saturday 19 June 2010
This article was closed on Friday 25 June 2010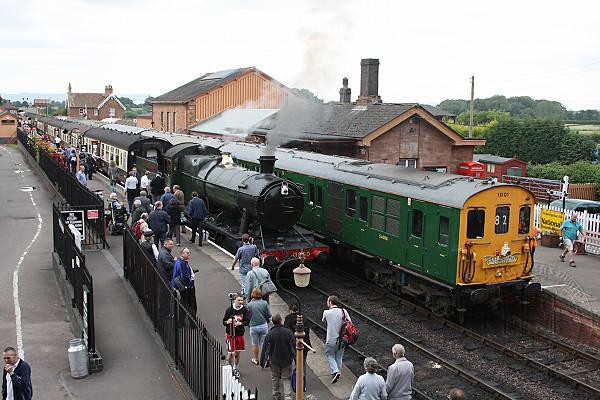 Hastings Diesels Limited's 44th public railtour was from Hastings to Minehead on the West Somerset Railway.
The tour picked up at stations from Hastings including Tonbridge, Redhill, Guildford and Reading, and was routed via Newbury. The return journey took a similar route.
Thanks to close co-operation between staff on the train and the control centres for the West Somerset Railway and Network Rail, good time was made to yield an arrival at Bishops Lydeard some 20 minutes early. Despite waiting outside Reading on the return leg, arrival there was still 10 minutes early: our train can really motor!
Historical data
The train was formed thus: 60118-60501-69337-70262-60529-60116, with motor coach 60118 Tunbridge Wells leading on departure from Hastings.
The publicity leaflet and final timings remain available.
Videos
Various photographers have taken video-footage depicting this railtour and have uploaded it to YouTube; the following are links to some starting-points but do not represent a definitive collection:
Photos