Saturday 24 April 2010
This article was closed on Saturday 5 June 2010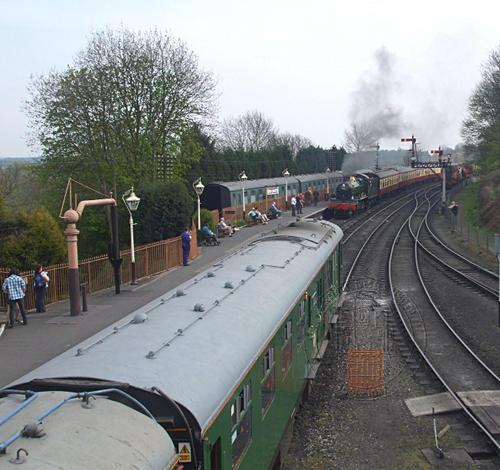 Hastings Diesels Limited's 43rd public railtour was from Hastings to Kidderminster and Bridgnorth on the Severn Valley Railway.
The outward and return routes were the same between Hastings and Didcot, via Bromley South, Clapham Junction and Richmond. The outward portion ran via Swindon, Kemble and the Golden Valley, and the return leg took in Birmingham Snow Hill and Oxford.
The train performed as expected and kept good time. The sustained high-speed running on parts of the journey, including passing both Banbury and Oxford at over 70mph, was a source of amusement to some! The buffet car and catering-trolley each did a sterling trade throughout the trip.
Historical data
The train was formed thus: 60118-60501-69337-70262-60529-60116, with motor coach 60116 Mountfield leading throughout the main-line sections of the railtour and on the return portion of the Severn Valley Railway section.
The publicity leaflet and final timings remain available.
Videos
Various photographers have taken video-footage depicting this railtour and have uploaded it to YouTube; the following are links to some starting-points but do not represent a definitive collection:
Photos