Saturday 20 March 2010
This article was closed on Saturday 3 April 2010.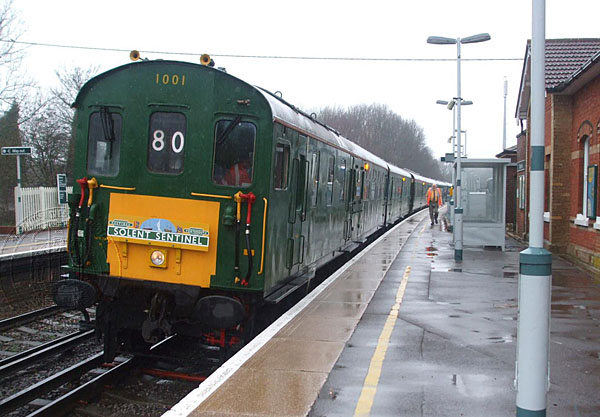 Hastings Diesels Limited's 42nd public railtour was from Hastings to Chichester and Portsmouth, via London Victoria.
On our outward journey we took an unusual route from London Victoria via Wimbledon to Epsom, Dorking and the picturesque Arun Valley line; on our way home we ran along the coast via Worthing and Hove, then up the Brighton main line back to London Victoria.
The trip ran largely to time and no serious problems were encountered.
Historical data
The train was formed thus: 60118-60501-69337-70262-60529-60116, with motor coach 60116 Mountfield leading to London Victoria.
The publicity leaflet and final timings remain available.
Videos
Various photographers have taken video-footage depicting this railtour and have uploaded it to YouTube; the following are links to some starting-points but do not represent a definitive collection:
Photos