Saturday 5 December 2009
This article was written and closed on Sunday 6 December 2009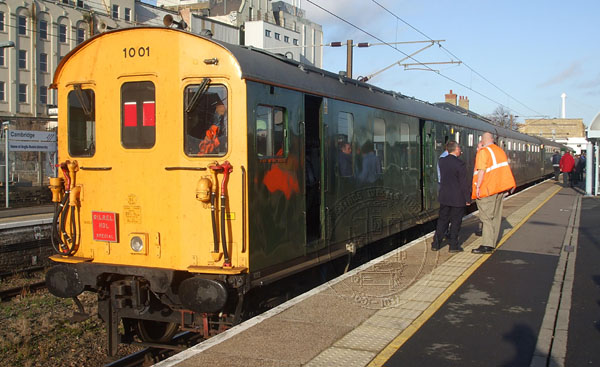 Hastings Diesels Limited's 41st public railtour was from Hastings to Cambridge, via Rye. The trip ran very close to time throughout and arrived at Cambridge 8 minutes early; the train ran faultlessly and the weather did not dampen the spirits of those enjoying the outing.
Because of engineering works taking place at Tunbridge Wells that weekend, to complete a turnback siding as illustrated here in time for timetable-changes the following weekend, our railtour was routed via Rye, Ashford and Tonbridge in both directions.
Historical data
The train was formed thus: 60118-60501-69337-60529-60116, with motor coach 60118 Tunbridge Wells leading to Cambridge.
The publicity leaflet and final timings remain available.
Videos
Various photographers have taken video-footage depicting this railtour and have uploaded it to YouTube; the following are links to some starting-points but do not represent a definitive collection:
Photos