Saturday 3 October 2009
This article was closed on Friday 9 October 2009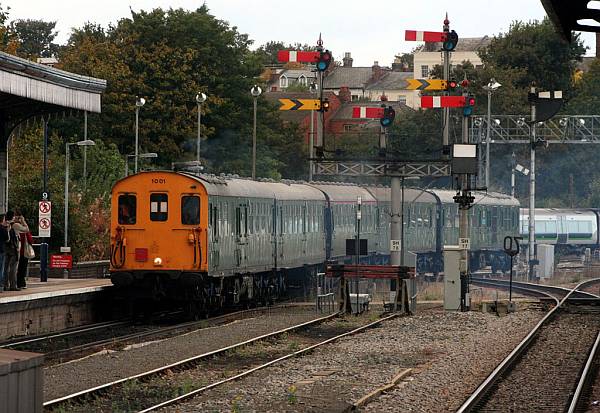 Hastings Diesels Limited's 40th public railtour was from Hastings to Worcester. The trip was sold out, and ran to time except where delayed by other traffic between Cheltenham and Worcester.
Our outward itinerary was via Kensington Olympia, Reading and Swindon.
The return route took in the famous Lickey Incline, which is believed to be a 'first' for a Hastings DEMU. The journey continued via Birmingham New Street, Banbury, and up the Chiltern Main Line via High Wycombe. To reach Kensington Olympia, at South Ruislip we were routed onto the little-used New North Main Line to Greenford, then via Castle Bar Park, Ealing Broadway, Mitre Bridge Junction and the West London Line.
Historical data
The train was formed thus: 60118-60501-69337-60529-60116, with motor coach 60118 Tunbridge Wells leading from Hastings to Worcester and, because of the route's circular nature, back again as well.
The publicity leaflet and final timings remain available.
Videos
Footage of this railtour is in abundance on YouTube, and the following are links to some starting-points:
Photos