Pre-railtour test run to Tonbridge
Thursday 19 March 2009
This article was created and closed on Thursday 19 March 2009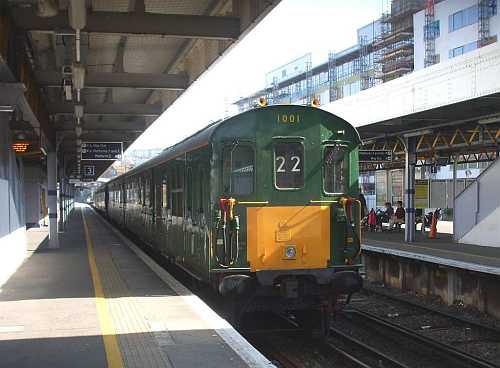 On Thursday 19 March 2009, our DEMU made a test run to Tonbridge and back in preparation for Saturday's Wiltshire Wanderer railtour.
1001, which was formed 60118-60501-69337-60529-60116, ran as train 5Z22.
It departed St. Leonards Depot at 1050 and ran via Battle in both directions. It had been intended that the route would be via Rye, but this was altered at the last moment. 1001 reversed at Tonbridge in the West Yard during a short (15-minute) layover, before heading back to St. Leonards, arriving back at 1350. No problems were encountered, so the train is ready to go on Saturday's tour.