Sunday 21 December 2008
This article was closed on Tuesday 30 December 2008.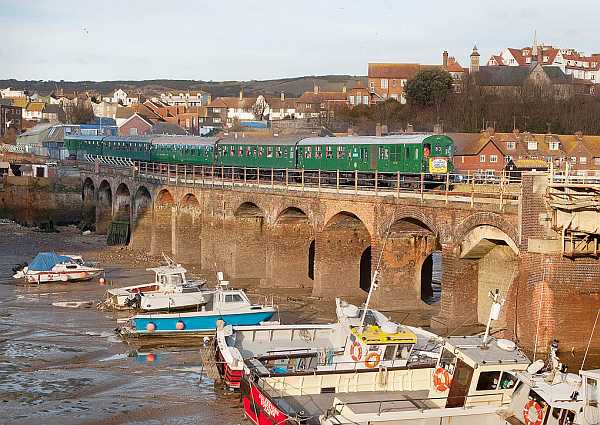 This was 1001's first public railtour for nearly 3½ years, following the fitting of Central Door Locking to our train.
The DEMU was formed thus: 60118-60501-69337-60529-60116, with 60118 Tunbridge Wells leading away from Hastings up to London Victoria.
The timings given for the trip turned out to be well within the capabilities of our train, and so we ran early in many places — sometimes by as much as 30 minutes.
Video footage
Many enthusiasts and well-wishers turned out to see our train — thank you all! — and there is some video footage of the trip on YouTube.
Photographs