Test run with 5-coach train
Thursday 26 June 2008
This article was opened on Sunday 29 June 2008,
and closed on Monday 13 April 2009.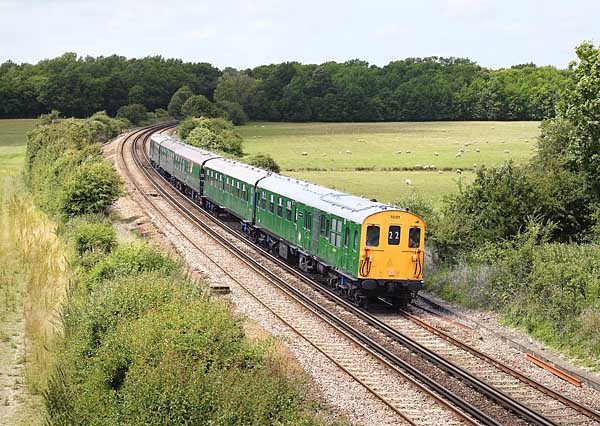 In preparation for our train's first outing since it was fitted with Central Door Locking, a test run was carried out on Thursday 26 June 2008.
1001, which was formed 60118-60501-69337-60529-60116, ran to Hastings where it reversed and began a large circular tour of the Kent/Sussex area: this took in Tonbridge, Redhill, Clapham Junction, Catford Loop, Swanley, Maidstone East, Ashford, Rye, and back to St. Leonards Depot. Full timings have also been provided.
There is some footage on YouTube showing the test-run in progress at Appledore.
The test run did not expose any problems, and ran to timetable.