Staff charter to Bournemouth
Saturday 28 June 2008
This article was opened on Saturday 28 June 2008,
and closed on Monday 30 June 2008.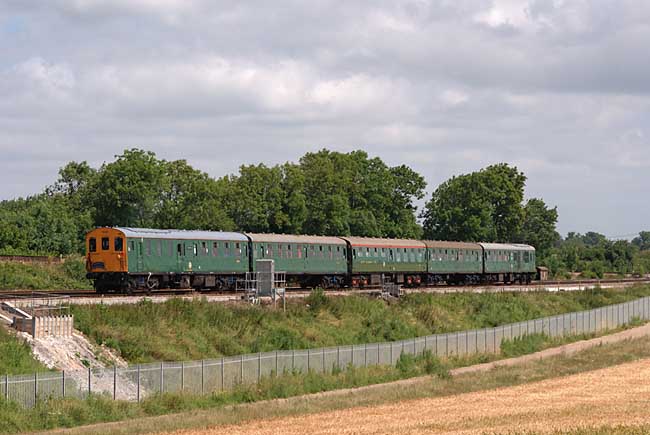 1001 operated its first passenger-carrying outing for nearly 3 years, when it undertook a Private Charter for staff of TOC GBRf on Saturday 28 June 2008. Our train was being operated by WCRC.
Our train was formed thus: 60118-60501-69337-60529-60116. The 5-car formation on this occasion, including the "BIG" Buffet Car 69337, reflected the total number of vehicles which had been fitted with Central Door Locking.
This outing was not open to the general public, but was well-patronised by the members of staff for whom it was laid on.
Timings for the outing are available (in PDF format or as plain text); our train kept to them closely throughout the day, and ended up back at Hastings 12 minutes early.