Ex-4TC driving trailer 76275
This article was opened on Saturday 3 February 2007, and closed on Wednesday 31 October 2007;
Subsequent additions written on 3 August 2013 and 8 April 2018.
Previous update, 3 August 2013
A news item dated 27 July 2013 on The Swanage TC Group website announces that St. Leonards Railway Engineering has agreed that this vehicle was to be loaned indefinitely to The Swanage TC Group, to form part of their Unit 413.
Introduction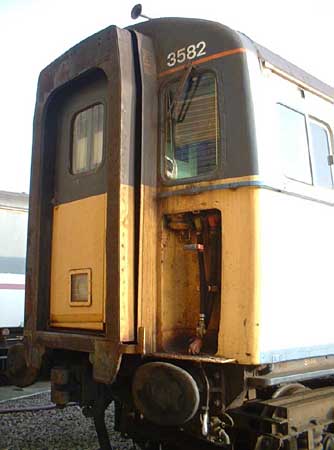 Driving Trailer car 76275 was originally part of a 4TC unit number 404, built in the mid-1960s; after becoming surplus in the early 1990s, this carriage was used to replace an accident-damaged 4-VEP Driving Trailer. 76265 ran as part of 4-VEP electric unit 3582 until the end of slam-door operations at Ramsgate depot.
This vehicle retains its deep-cushioned seats, sliding ventilators, wooden panelling, and bare tungsten light-bulbs. It is fitted with TPWS, and is operationally compatible with the DEMUs.
It has been acquired by St. Leonards Railway Engineering Limited, with a view to possible future use by HDL as part of a DEMU-powered train.
Arrival at St. Leonards Depot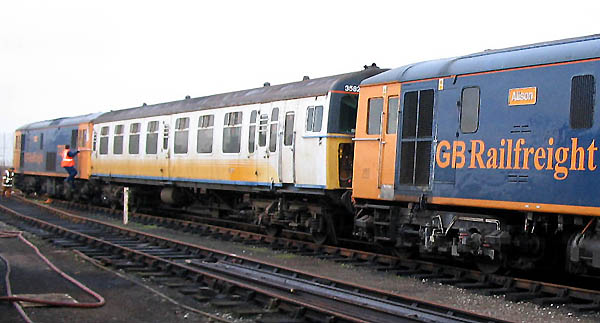 Further views of 76275