Central Door Locking (CDL)
This article was opened on 10 January 2005, and
last modified on 21 April 2023.
Current fleet status of CDL (as at 21 April 2023)
Number / name
Vehicle type
Progress

60118

Tunbridge Wells

Motor Coach
Completed 6 April 2007, certified 22 June 2007

60116

Mountfield

Motor Coach
Completed 3rd week May 2007, certified 22 June 2007

60529

Trailer
Completed, certified 3 June 2008

60501

Trailer
Completed, certified 3 June 2008

69337

ex-BIG Buffet-car
Completed, certified 23 June 2008

70262

CEP trailer
Completed, certified 16 March 2010

60528

Trailer
Completed

60019

Motor Coach
Work well progressed

60000

Motor coach
Work well progressed

60502

Trailer
Work begun
On Friday 22 June 2007, the two Motor Coaches (described at the top of the table above) passed inspection and, given the completion of a parallel project to fit OTMR, were re-certified to run on the main line. Two trailers and the BIG buffet-car were signed off during June 2008, in time for the train's first CDL-equipped outing.
Introduction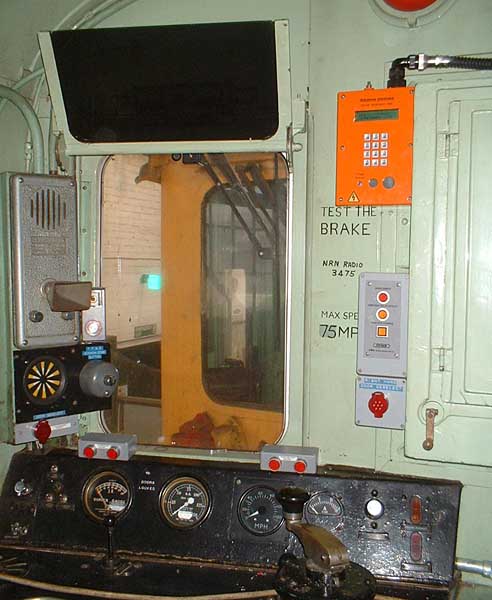 For our trains to run in passenger service on the main line after 31 December 2005, they would need to be fitted with Central Door Locking, a system that prevents passenger doors from being opened except when they are released by the traincrew.
Whilst our train was out of traffic in 2006 for the fitting of CDL, regulations required that before our train could re-enter service on the main line, its driving vehicles would also have to be fitted with "black boxes" or On-Train Monitoring Recorders.
Photo: The finished product! The cab of Motor Coach 60118 Tunbridge Wells, showing the CDL control-buttons on the desk-top and the driver's OTMR (orange) interface-box at top right. As this article will demonstrate, there is much more to this project than just what can normally be seen in the cab! Photo by Andy Armitage.
Description
To prevent passenger doors being opened except when released by the traincrew, we were required to fit Central Door Locking; unlike the system installed on the 125 High Speed Train, the apparatus we are working with is unobtrusive: it is situated in the same area as the existing door-catch.
Hastings Diesels Ltd began installation work as a prototype for all remaining DEMU vehicles; in view of the length of time typically taken for engineering approval and acceptance to take place, we began on vehicles 60528 and 60019 for this test-bed. These two vehicles were not in railway use as yet as each has been undergoing restoration (see link to each).
The plan was to use these coaches instead of ones from the active unit 1001, to avoid the latter being out of traffic for a long period of time. Unfortunately, fitting CDL has proved to be far from trivial, and the job has been frustrated by several factors:
The subsequent requirement to fit OTMR as well;
The workforce at St. Leonards Depot is a very small band of volunteers;
The workforce is also required for commercial work;
Funding for HDL's activities (including renting depot-space at St. Leonards) arises mainly from the above commercial work, in the absence of railtours and Train Operating Company hires of

1001

.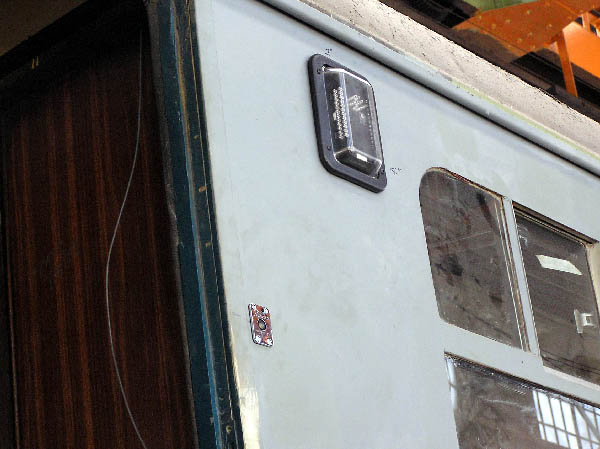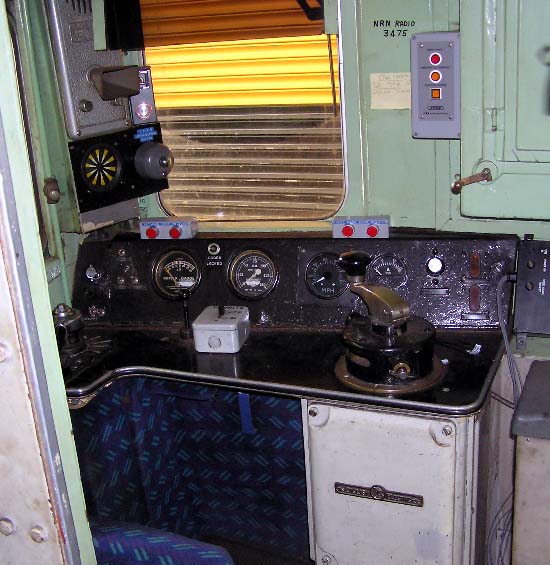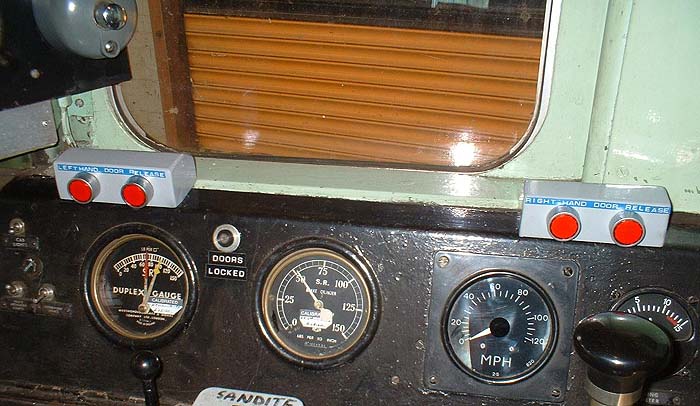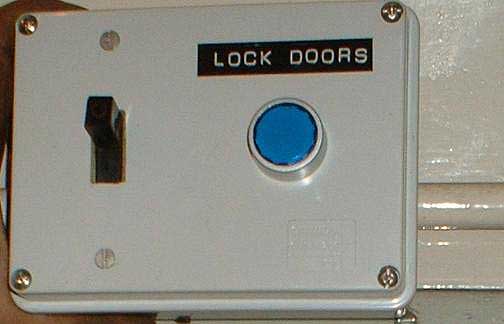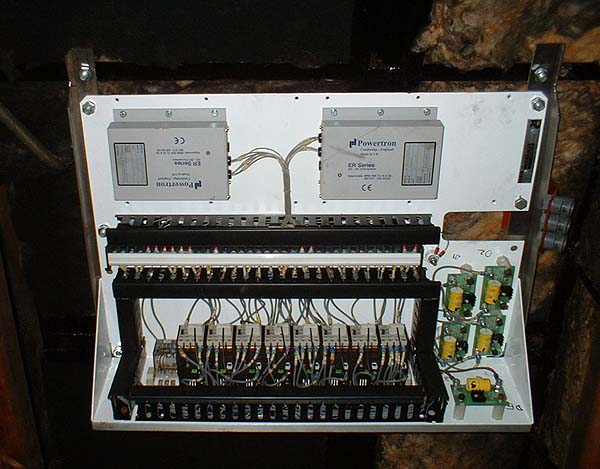 The first CDL control unit was fitted into the ceiling void above the rear vestibule of motor-coach 60019 on 18 June 2005.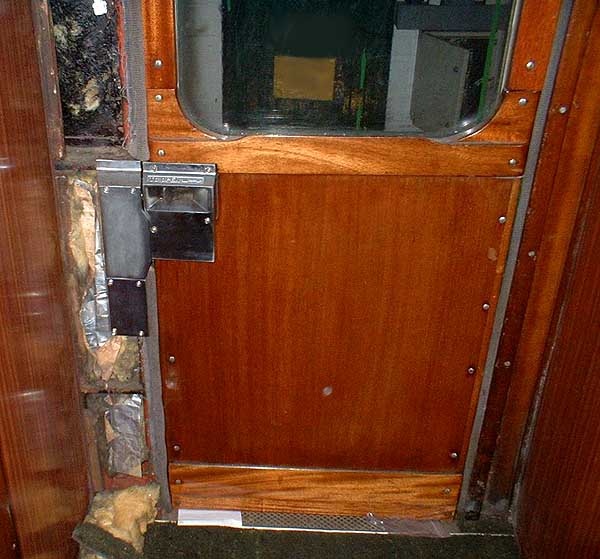 The completed apparatus, September 2007
These views show the completed CDL works on motor coach 60116 Mountfield.