Maintenance and repaint for motor coach 60000
Hastings
This article was updated and closed on 10 March 2005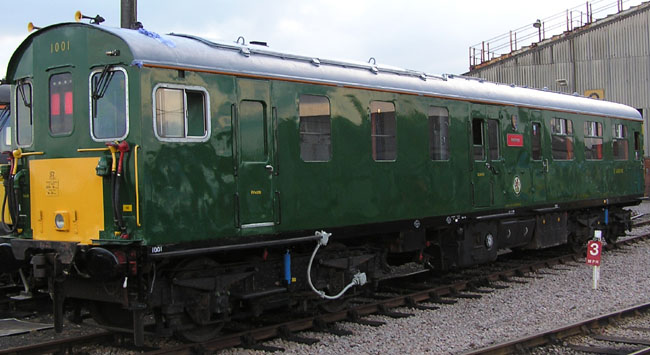 From February to June 2003 our motor coach 60000 Hastings was out of traffic (with one exception) and receiving attention at St. Leonards depot.
This included general routine maintenance, fitting of TPWS, and rectification to bodywork damage resulting from the corrosive sea-salt atmosphere in the area. No specific TPWS test-run was carried out. With this work complete, 60000 was to receive a full repaint prior to re-entering regular traffic. However, Hastings was in use on our Deal Wayfarer railtour on 5 July 2003 still sporting its old paintwork. Since then it has appeared in service on numerous occasions.
In spring 2004, further bodyside repairs were carried out, and one side received a repaint prior to the Invicta Tours trip to Cheltenham on 1 May.
During October 2004, the balance of the repainting work was carried out and this project drew to a close.