'Tadpole' unit returns to traffic!
This article was closed on 22 March 2003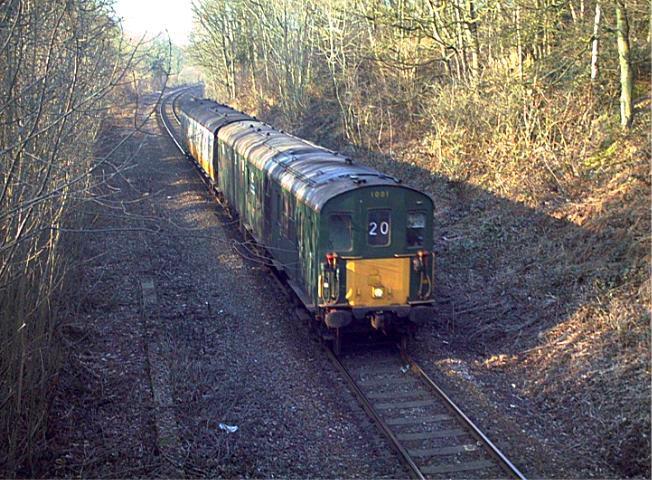 History was made on Friday 21 February 2003, when a 'Tadpole' unit was used in passenger traffic for the first time since 1987; it operated Friday's No. 3 diagram on the Ashford & Hastings line for South Central. The nickname 'Tadpole' was originally coined in the late 1960s to describe the six re-formed "3R" DEMUs, numbered in the 12xx series, which had one standard-width ex-EPB car coupled to two narrow Hastings vehicles.
Our green Hastings-width motor coach 60118 Tunbridge Wells was coupled to South Central's Hampshire driving trailer 60824 (of unit 205 025) to form a two-car unit. This unusual train formation came about about due to vehicles from both South Central's and HDL's fleets being stopped for various maintenance reasons.
This occurence proved to be a one-off, with no similar Tadpole unit being used in service since (yet!).