Class 201 DEMU computer-simulation
This article was closed on 20 May 2003
On behalf of those not fortunate enough to drive the Real Thing, interested persons have created the necessary picture, sound and performance files to allow BVE users to "drive" our unit 1001! The photography and sound-recordings were taken "on location" in St. Leonards depot with the blessing of those in charge.
BVE is a Japanese freeware program which produces an in-cab driver's-eye view, with routes and rolling-stock being loaded into it from any source. For the class 201 DEMU simulation and all other pertinent information on BVE, visit Train Sim Central.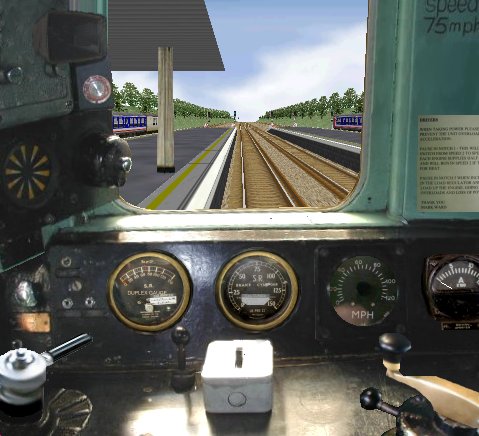 All we need now is someone willing to create a simulation of the route from Charing Cross to Hastings via Tunbridge Wells…!
Postscript – somebody did in fact start doing this, but later abandoned the project. Anyone else willing?