Accessibility Policy
This page was last modified on 17 May 2021
At HDL we recognise and respect the letter and the spirit of the Equality Act (2010). We strive to treat everybody fairly taking into account the specific needs of each of our customers.
However, the design of our train does pose some difficulties to certain classes of user. Most of our train dates from the 1950s, and its carriages all retain a layout designed in an era in which designers seldom gave any thought to how their products might be used by people with specific requirements, or how aspects of their design might frustrate such use.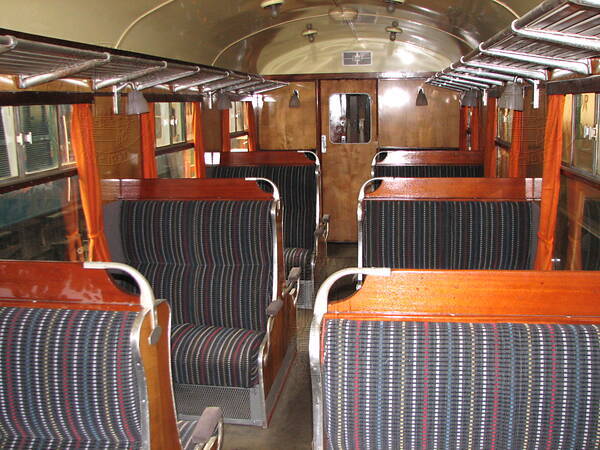 Our train has narrow exterior and interior doorways, narrow aisles, relatively cramped seating areas, and in many cases a large step and gap between the platform and the train; the 'slim-line' bodywork of our original 'Hastings' vehicles, which is a unique feature of our train, tends to exacerbate this.
How might we resolve the difficulties which these features pose to people with disabilities? One option would be to rebuild a vehicle to make it fully wheelchair-accessible, including provision of a suitable toilet; however, including the fees for certification for main-line running as well as the design and consultancy work which would arise, the cost of such work would run into hundreds of thousands of pounds. This represents several years' gross turnover for our small company: such a level of expenditure appears to us to exceed that of a Reasonable Adjustment.
Therefore, until further alterations (whether like the above or otherwise) are made, the following applies:
Disabled persons including those in wheelchairs who cannot sit in seating provided in the saloon will unfortunately be unable to travel on our train.

This is because the only space within our train sufficient for the carriage of a wheelchair or mobility scooter is the Guard's van; but, in accordance with HDL's 2003 application for exemption from the Mark I rolling-stock ban on main-line running, passengers may not travel in the outer half of the end vehicles of our train—which is where the Guard's van is located.

Disabled persons including those in wheelchairs who can sit in seating provided in the saloon, and who will need to store their vacated wheelchair or scooter in the Guard's van, are requested to arrange this with us at the time of booking; just like with modern buses, space for wheelchairs and mobility scooters etc is limited and we must allocate it wisely.

Additionally if the user will require the deployment of a ramp and/or assistance to transfer to/from their allocated seat, this should be requested in advance; this is so that we can ensure staff are on hand to provide the assistance in a dignified and timely manner.
In any event, we always encourage our intending and existing customers to get in touch with us to discuss their needs or air their concerns.